Awards
We can unravel the complexities of event organising by using our bespoke systems and services to create your own unique event. Within every industry there is an opportunity for an awards programme. People and businesses love to be congratulated on their professionalism, integrity and success.
A well-structured awards programme should enthuse entrants to determine their skills, highlighting their strengths and weaknesses. Entering dedicates the mind and develops opportunities for both the individual and business.
Event Solutions & Promotions has the experience to initiate and develop Awards programmes and we offer a full service from initial idea to the end product of the presentation evening, including sourcing celebrity presenters, production of all promotional material, budgeting, judging, a/v production and staging.
Should you already be involved with an awards programme, we are happy to work with you on the development and future success of the event, again using our own proven bespoke systems.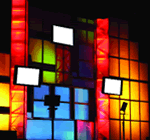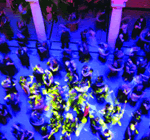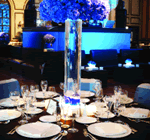 "It has been such a pleasure and a thrill to work with you in creating The Henries, the UK Greeting Card Industry Awards. It is one thing having an idea but another to be able to follow it through. Congratulations!"
Jakki Brown, Max Publishing
"Thanks for your hard work. We had a fantastic time at the Business Awards. We are looking forward to the next one."
Strands Hairdressing
Conferences
Our strengths in this field are in the organisation, diligence and attention to detail needed to make a conference an enjoyable experience and one which delegates want to attend. Our personal attention is given to both speakers and delegates alike.
We are happy to get delegate packs collated whether in print, on memory stick or cd rom, which would be distributed to the delegates on the day of the conference by our management team. We are also pleased to say that we have a good working relationship with many venues in London and further afield.
Following any conference we are happy to send out feedback forms to test both our effectiveness and that of the conference itself, which helps the client to ascertain future development of the conference and to make the crucial decision of re-employing ESP!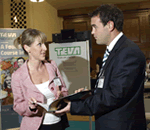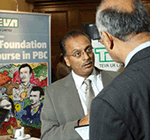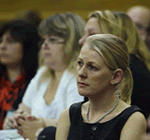 "We would like to take this opportunity in congratulating you both and all at Event Solutions for putting on such an amazing event."
Racoon International
Golf
One of our most successful ventures has been into the golf industry, designing golf events for companies or golf challenges between industries. Regional knockouts and Pro-ams have featured as well as overseas events.
These golf days can be stand-alone events or can be incorporated into a conference, giving delegates time to relax, mix and network
"Thank you so much for all your hard work. The way you had everything organised really helped lead the way and I really enjoyed it although I was worn out on the train home!"
Jon Hardwick, Grafton International
Corporate Hospitality
We can also arrange and event manage a day of entertainment and fun such as: Wimbledon, Henley or the Red Bull Air Race.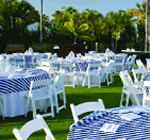 "Congratulations and thank you for organising a fantastic event. It was our first time at the awards and although we did not win, we had a fantastic evening"
Jason Brierley, Hair @ Jibe